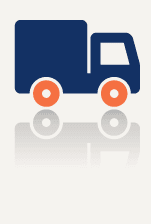 Car/ Equipment/ Business loans
Whether you are buying a car for personal use, or need to fund a fleet of vehicles or buy equipment for your business, we will arrange the finance. 
By borrowing to buy equipment, businesses can upgrade earlier and can buy the right equipment for their business instead of buying the cheapest equipment.
If your company buys several vehicles each year, you are likely to benefit from a fleet finance facility arranged through Intelligent Finance.
We work quickly to get clients approved with one of over 40 lenders. We also will discuss the right loan structure with you to ensure your loan is set up the right wa
Our Approach
We are the masters of structure. We don't only look for the lowest rate for our clients, but also how we can structure their loans to better suit their needs.
We set up structures and strategies for funding commercial growth strategies and assets in a way that helps our clients save money and achieve their goals sooner.