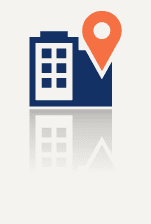 Intelligent Finance can act as your "private banker". This means that not only can we arrange all your personal finance, we can arrange your commercial finance as well. We don't just arrange your finances, we manage the whole process and we'll keep you informed along the way.
At Intelligent Finance, we're known for thinking outside the box and designing loan arrangements that are are innovative and in sync with our client's precise needs. Our years of expertise have made us experts in the field of finance, along with our award winning customer service.
Over the years, we've set up structures and strategies for funding commercial assets that have saved our clients a lot of money. When you become a client of Intelligent Finance, you'll quickly discover why we won #1 Mortgage Broking Business in Australia (at the Australian Mortgage Broking Awards).
Intelligent Finance can assist you with a variety of options and arrangements to meet all of your commercial finance needs, with knowledge, expertise, and service from our excellent team.
For specialist commercial finance advice, the sound choice is Intelligent Finance. Contact us today for more information.
Our Approach
We are the masters of structure. We don't only look for the lowest rate for our clients, but also how we can structure their loans to better suit their needs.
We set up structures and strategies for funding commercial growth strategies and assets in a way that helps our clients save money and achieve their goals sooner.