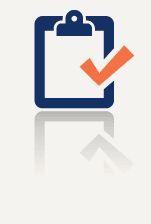 Insurance and Financial Planning
Financial Planning
Many of our clients aim to earn a passive income. It can be challenging choosing the right investments on your own and it can be beneficial to have a plan to enable your money to work for you in an efficient way. On top of this, the right tax advice can enable you to keep more of your investment profits.
Over the years we have met many financial advisers, and would be happy to make introductions to the right one for your specific requirements.
Insurance
Protecting assets and income in case of an unforeseen event is very important for many people. We can introduce you to insurance specialists who are experts in their respective fields. It is a good idea to regularly review your insurance policies to ensure they still cover you as your life and circumstances change.
Building Insurance
When buying a property, apart from organising the finance, it is vitally important to put in place building insurance to cover the cost of repairs or replacement of the building in the event that it is damaged through an insurable event such as fire or storm damage.
Intelligent Finance can recommend a general insurance broker who is highly experienced in the fine detail of a wide range of building insurance policies, and can recommend the specific policy to match your requirements.
Your policy will be recommended on the basis of a number of factors including premium, claims history, policy wording and conditions, customer service performance of the insurer and more.
Contact Intelligent Finance today and we will put you in touch with a building insurance expert who will help you financially protect your valuable building assets.
Contents Insurance
While no one can replace the cherished memories you would lose if your home was burgled, or if a fire or flood occured in your home, it is important to have insurance to provide compensation if one of these events occurs.
Most of the insurers we deal with offer a discount to clients who have loans arranged by Intelligent Finance.
It is important not to under-insure your goods, as the premiums are relatively small compared with the benefit you will get if you had to make a claim.
Contact Intelligent Finance today for assistance and guidance with contents insurance.
Business Insurance
There are many reasons that the operation of a business slows or stops. It could arise from the premises being damaged in some way, or through the theft of equipment or breakdown of machinery, just to name a few.
If this occurred – even for a few days – it could significantly damage the business' profits.
It is possible however, to insure against an interuption to the business or against a loss or damage to the business.
Intelligent Finance can introduce you to Insurance Brokers who specialise in Business Insurance so you can focus on running your business with the peace of mind that your insurance needs are taken care of.
Contact us today for information about business insurance tailored to the needs of your business.
Income Protection
You insure your car, your home, contents and more. So why would you not insure the asset that generates all the income – you? In general, Australians are under insured compared to other countries. If you have mortgages and other financial commitments it is critically important that you consider Income Protection which would enable you to continue to receive an income stream if you are unable to continue working in your current role due to illness or disability.
There is a lot to absorb when considering insurance, so some of the insurers that we deal with will provide the first 3 months insurance cover for free to allow you to decide if it is right for you. If you choose not to continue with the insurance, you can cancel it at no cost. This gives you the benefit of being covered whilst you are making up your mind.
Contact Intelligent Finance now and we can put you in contact with one of our preferred insurance specialists.
Life Insurance
What would be the financial fallout on your loved ones if you were to die? The bills and general living expenses would continue to be incurred – and the emotional distress your family would experience would be made much worse if their financial wellbeing had not been taken care of.
Life insurance is the simple and relatively cost effective way to protect your family in this situation.
It can be established to provide a payout on your death, or you can also include an option that pays out if instead you are totally and permanently disabled.
Intelligent Finance has carefully selected personal insurance brokers who are highly capable in securing good value life insurance with a range of leading insurers. Contact us today and we would be pleased to put you in touch with a broker we recommend who can assist you with arranging this important cover.
Buy-Sell Agreements
If your business involves a partnership with one or more others, then you need to plan for the possibility that something may happen to one of those people (including yourself) which may require one party to buy out the other.
For example, if one person became sick or died, then the other partners may not want the sick or dead partner's spouse to be the new partner in the business. To avoid this, the company can set up a Buy-Sell Agreement that will enable the remaining partners to 'buy out' the ownership entitlement of the spouse of the sick or dead partner so that they can continue running the business without disruption.
Intelligent Finance deals with companies that specialise in setting up Buy-Sell Arrangements and we would be pleased to help you secure the financial future of your business through this important measure. Contact us today for more information.
Financial Planning
There is a saying "If you fail to plan, you plan to fail". This is particularly true in relation to achieving your financial goals. Regardless of the size of your current asset base, you need to have and document a game plan of how you are going to reach your financial goals.
Financial Planning is not only about building wealth, it is about managing your current financial position. In doing so, you can make sure you are not paying too much tax, and you can maximise your superannuation position to help make your retirement a comfortable one.
Call Intelligent Finance now and we can introduce you to one of our recommended financial planners who can discuss your specific requirements and help you on a path towards achieving your goals.
Our Approach
We are the masters of structure. We don't only look for the lowest rate for our clients, but also how we can structure their loans to better suit their needs.
We set up structures and strategies for funding commercial growth strategies and assets in a way that helps our clients save money and achieve their goals sooner.