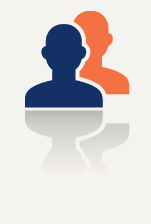 If you don't have the time to find the right asset, or want to invest in something larger scale, we can help syndicate investors to pool money and resources to co-invest. It is a good idea to speak to your accountant or advisor for more personalised advice for your investments.
Our Approach
We are the masters of structure. We don't only look for the lowest rate for our clients, but also how we can structure their loans to better suit their needs.
We set up structures and strategies for funding commercial growth strategies and assets in a way that helps our clients save money and achieve their goals sooner.